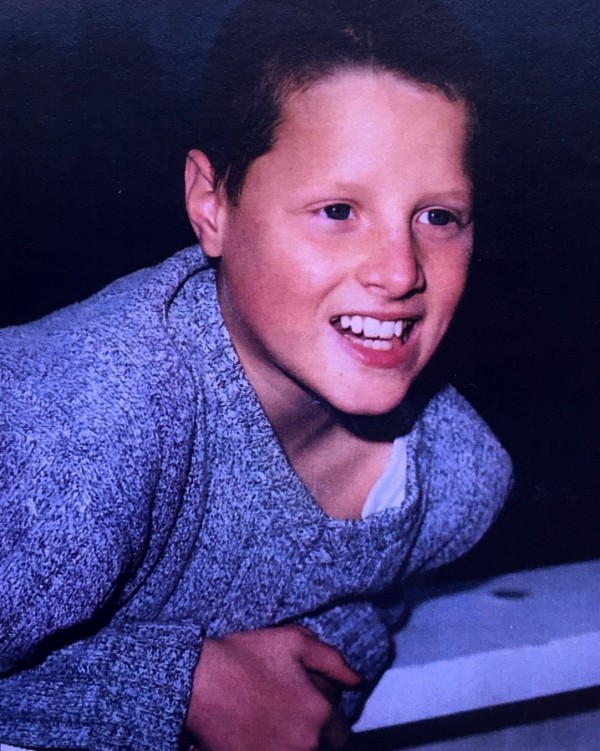 What's in a name? 
Simen is the only one of our four children with no middle name. He is named after one of JB's favorite books: 'Simen',  by Kjell Aukrust. (Which also happens to be considered the funniest book ever written in Norwegian.)
The book is full of short, anecdotal stories taken from the author's childhood in a small, rural community  pre-WWII. Kjell Aukrust is most famous for his illustrations, and the collaboration with animator Ivo Caprino which resulted in the Norwegian film classic Flåklypa Grand Prix.
I always felt that Aukrust's whimsical illustrations of rural boyhood actually perfectly described our Simen.
Slightly disheveled, always in a hurry, delightfully curious and up for anything…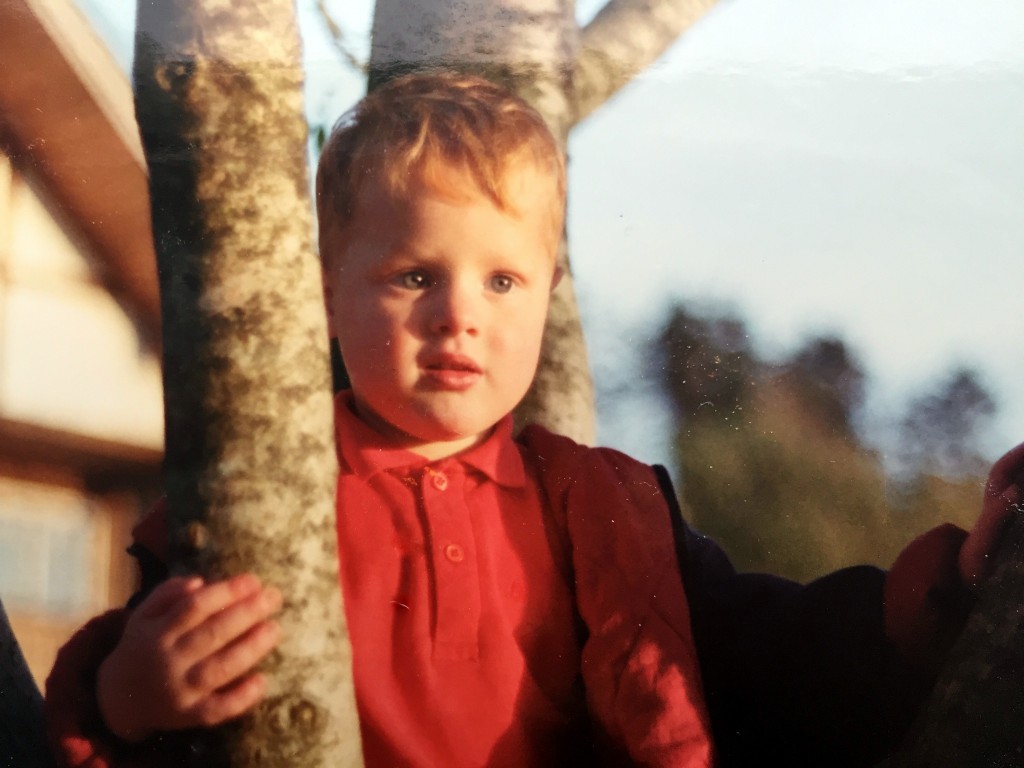 He was born exactly one year and ten days after his sister, and quickly caught up with her in size. His cousin Kim, was born 7 weeks after him, and the three of them were inseparable until Kim's family moved to the US seven years later. Oh, the adventures they had!
Even while it was happening, Roene (Kim's mother and my sister in law) and I would look at each other and tell ourselves that we had better enjoy this period of our lives, because it couldn't last, and it couldn't really get any better then this.
We lived in a duplex, and the kids walked (ran!) between the two halves of the house 24/7, and I'm not entirely sure they  realized they were cousins, and not siblings…
Simen's all time favorite family activity to this day is  to watch  old family home videos from those years.
But back to the Birthday Boy:
Here are the adjectives that best describe him, beginning with the letters that spell his name:
S – Strong, Spiritual Stalwart, Sentimental Softy, Sympathetic, sometimes Sloppy, Silly, Sincere, Single (!)

I – Intimidating, Impatient, Iridescent, Insatiate, Impassioned, Indulgent, Inspirational, Independent, Interested, Infuriating

M – Master Mother Manipulator, Messy, Money saving, Music lover, Motivated

E – Enthusiastic Elder, Energetic, Endearing, Easygoing, Entertaining, Eager, Engaging, Emphatic, Effective

N – Nice, Noble, Nurturing, Neat (when he wants to be)
(I couldn't find any  adjectives with those letters that described his love for animals or how loud he can be or how he is always eating…)
According to 'Norske Navn' – the meaning of Simen is 'with his nose in the air'. It comes from the Greek adjective simós, which means 'snub-nosed'. According to another source though, it says that the Hebrew meaning of the name Simeon (or Simon or Simen) is obedient, or he who has heard. I think I prefer those. 🙂
It has been quite a year for him. He has decided he wants to serve for two years as a full time missionary for the Church of Jesus Christ of Latter Day Saints, and we are now waiting for his assignment to arrive, probably within a month or so.
I have no doubt he will be great. It has been a long process, and time and time again over these last few months we have been allowed to see how truly motivated and anxious to  serve he really is.
He strongly disapproves of me sharing much about him on social media, but every now and then I just do it anyway. Like today. Happy, happy birthday Simen! Love you!