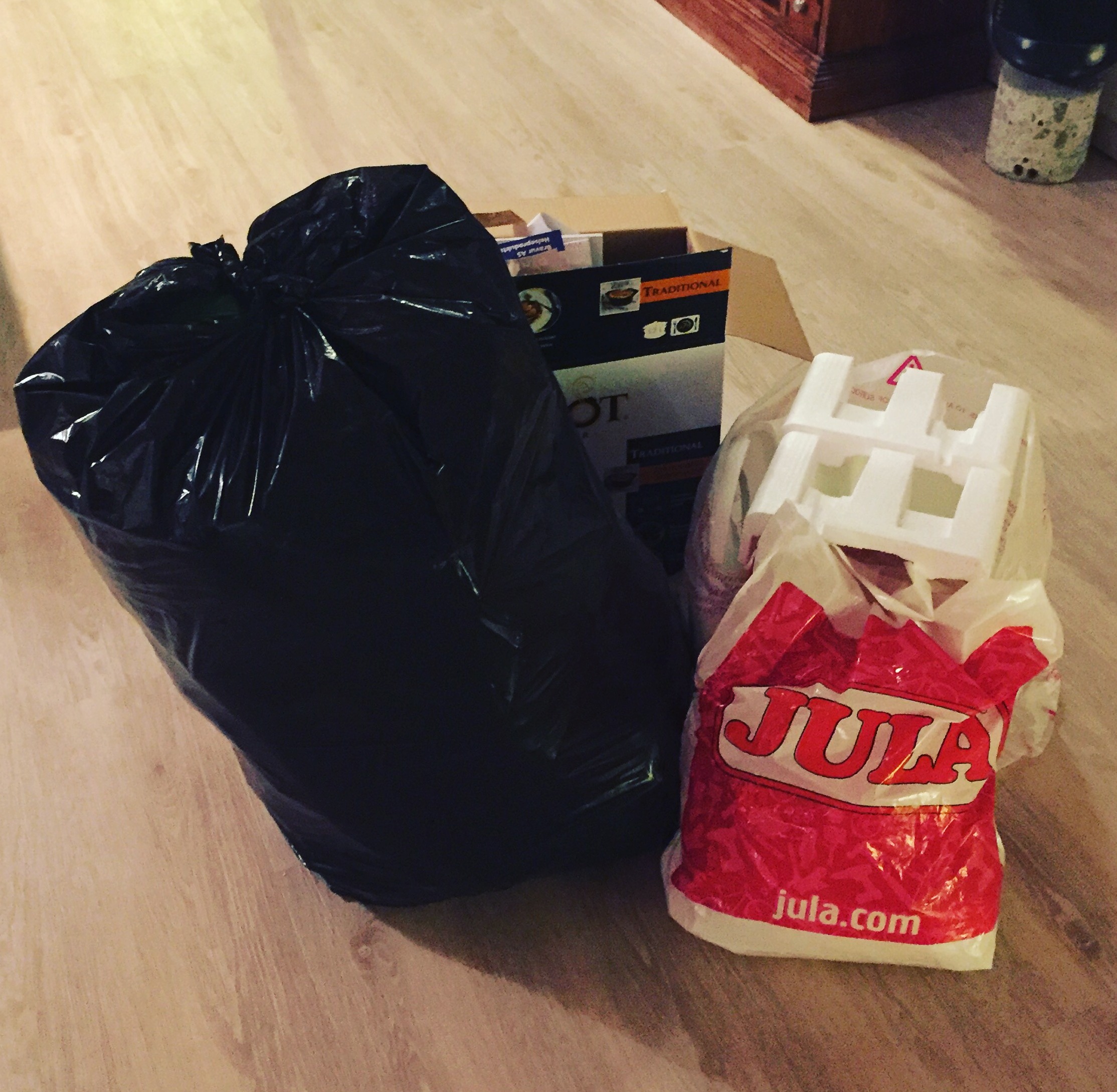 About a year ago, I discovered Bea Johnson's website Zero Waste Home, and consequently her book.
Super inspired, I set out on a zero waste home frenzy, and I wrote an update on how I was doing a few months later here.
One year along, many of the new habits have stuck , some have been modified to suit our family, and some have just slid off quietly into oblivion…
However, I was quite adamant about making our Christmas celebrations more 'zero waste' than before, and I'm pleased to report that although there is still lots of improvement left to be made, I feel I have made some headway, especially in getting more of my family members on board.
I had four main areas I where I wanted to make changes:
Gifts
Decorations
Wrapping
Food
As for Gifts, here is what I did:
I made homemade gifts and toys for all of my youngest nieces and nephews. Nativity wood puzzles and Nativity wood blocks, with illustrations from the Caravan Shoppe.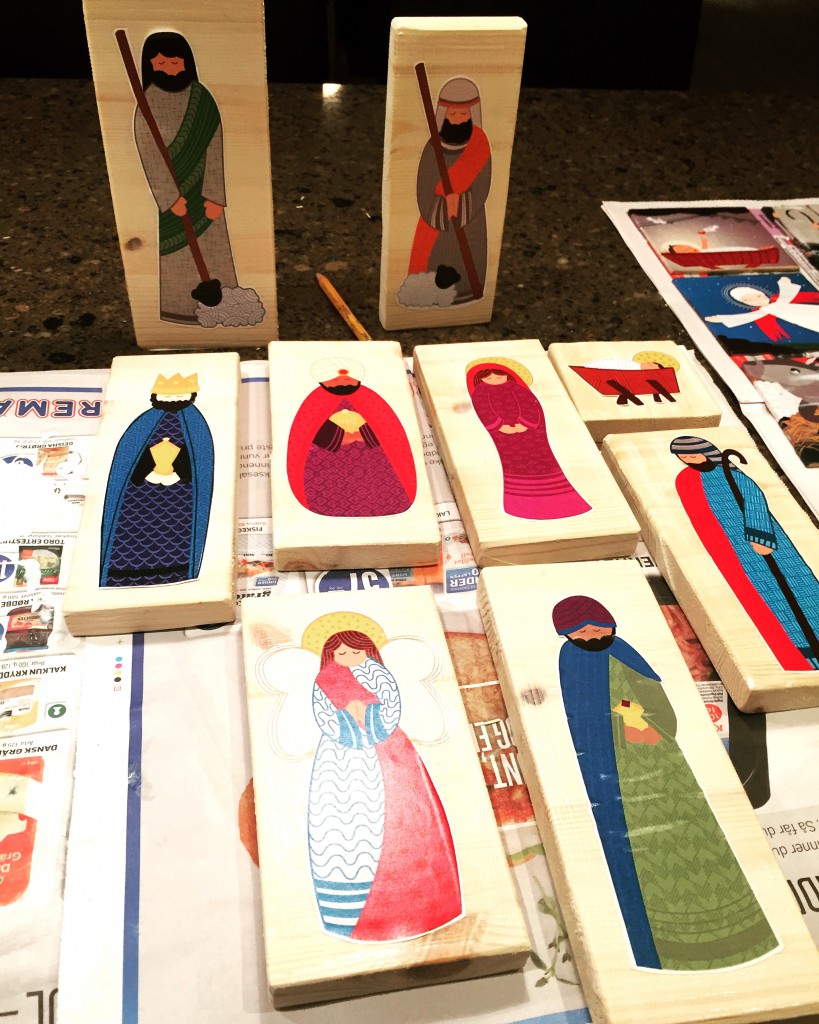 I made bracelet stacks for the teen nieces.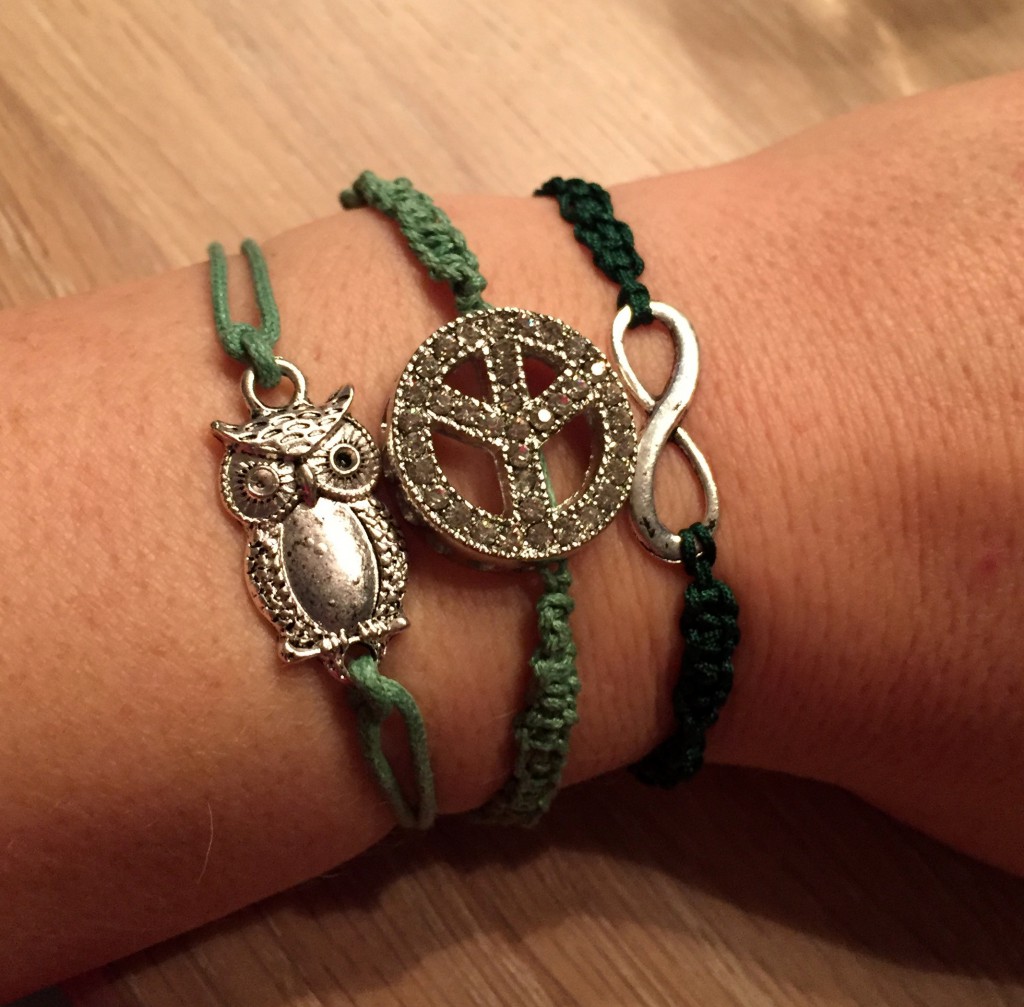 Our oldest son is leaving on a two year mission for the church of Jesus Christ of Latter Day Saints in a couple of months, and had asked for a camera to take with him. I pulled out  my old trusty Cybershot  that still works just fine, but that was replaced a few years ago, because I thought I had lost the charger for it . I managed to find all the memory cards, cables, chargers and batteries for it, and regifted it to him.
Another son had been without a charger for his Mac for almost a year, so we got him a new charger – not a new Mac. 🙂
Some of the other teens received gift cards to the movies. Experiences instead of stuff. My favorite thing to gift.
I made edible gingerbread Christmas Greeting cards for our neighbours.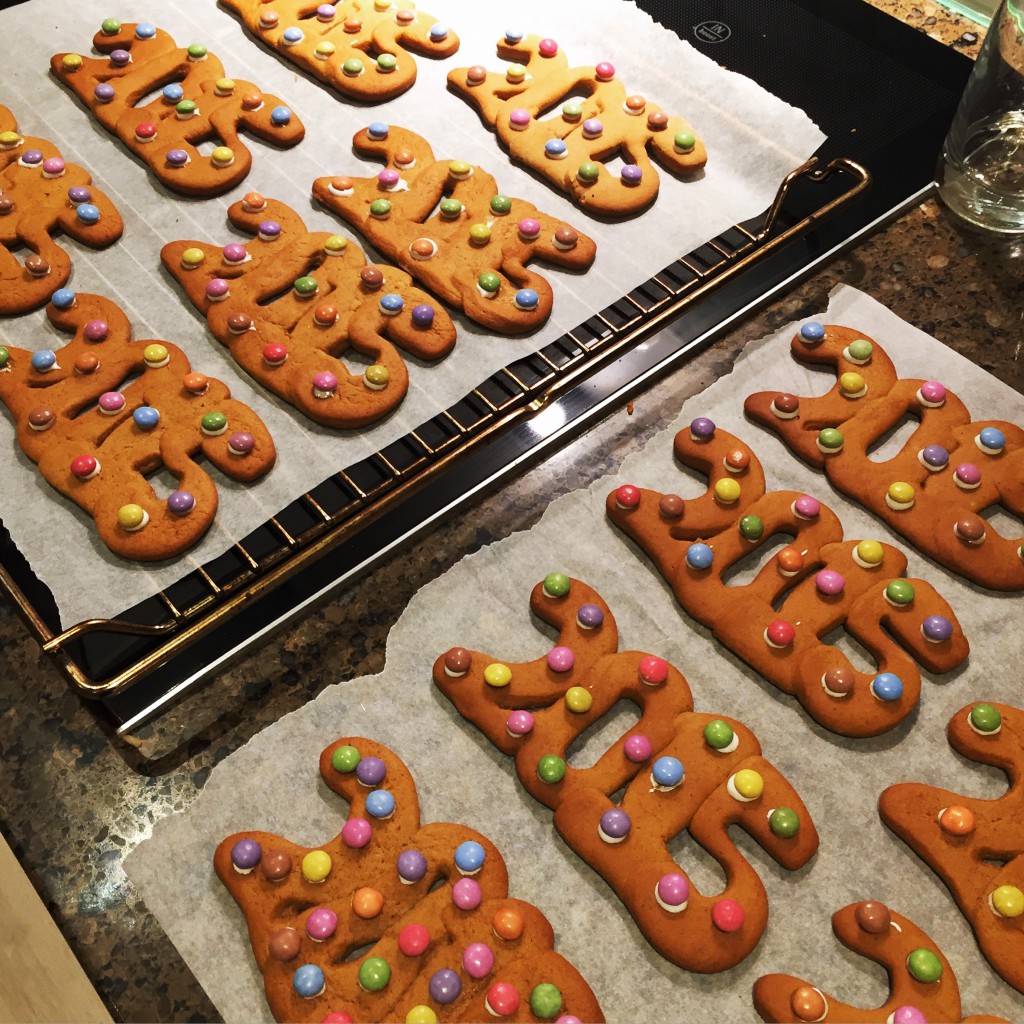 There were other non-zero-waste gifts as well, but baby steps, right?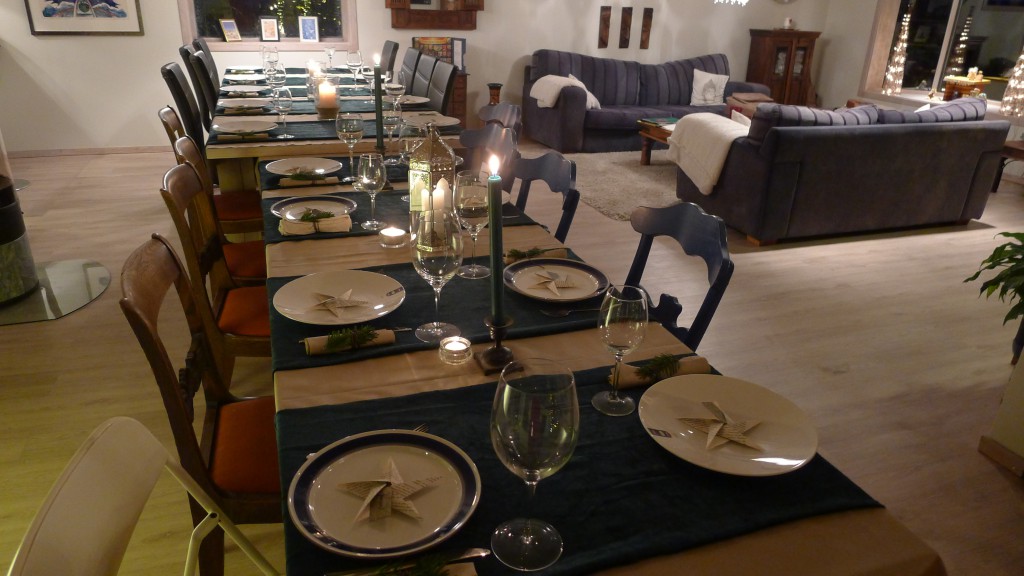 As for decorations, I would normally purchase some new decorations for the tree every year, to go with whichever colour or theme I had decided on. This year I found a video tutorial on how to make origami stars, and used pages from a thrifted book to make them.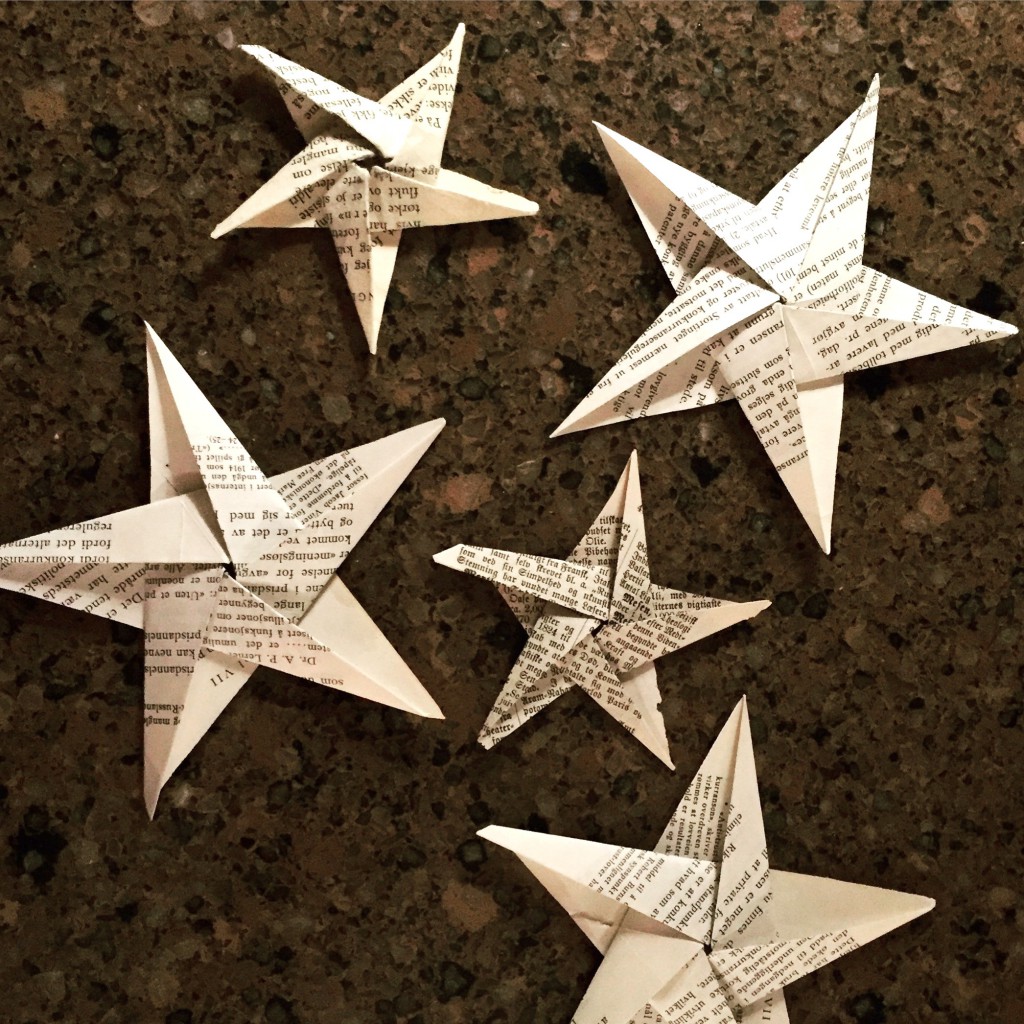 After a little practice, I could make one in a couple of minutes. They went on the tree, and I also used them as place cards, and even as small gifts for friends.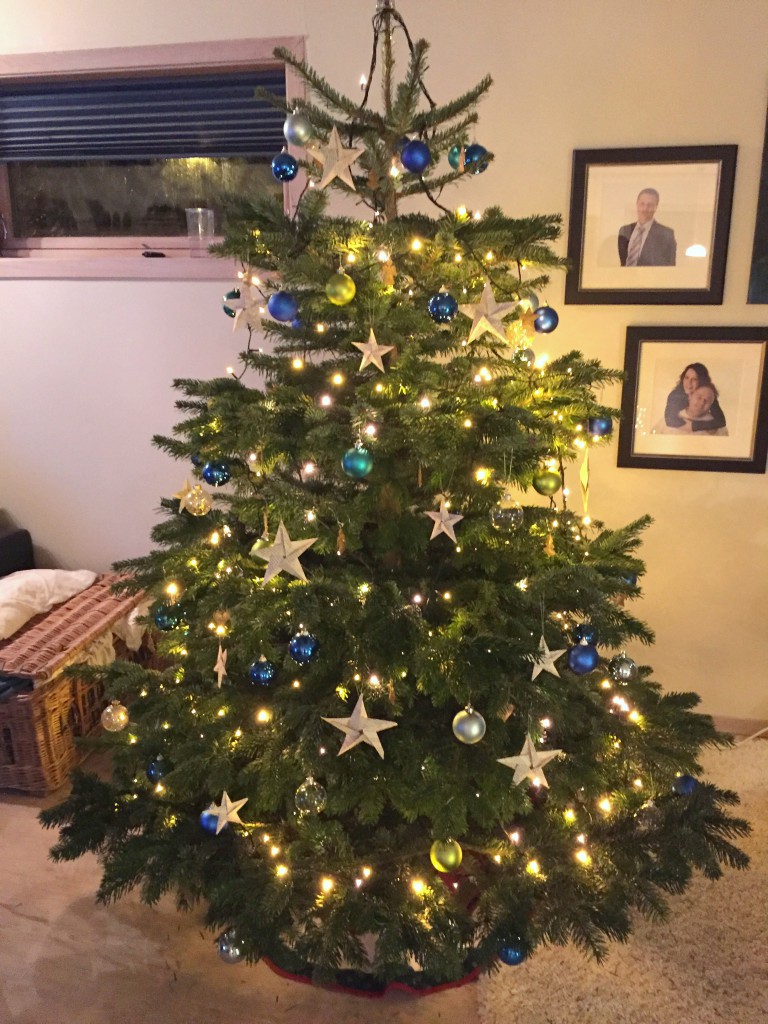 The only purchase I made as decorations go, were two brass 'christmas trees' from the thrift store that were the perfect size to go with this year's gingerbread house.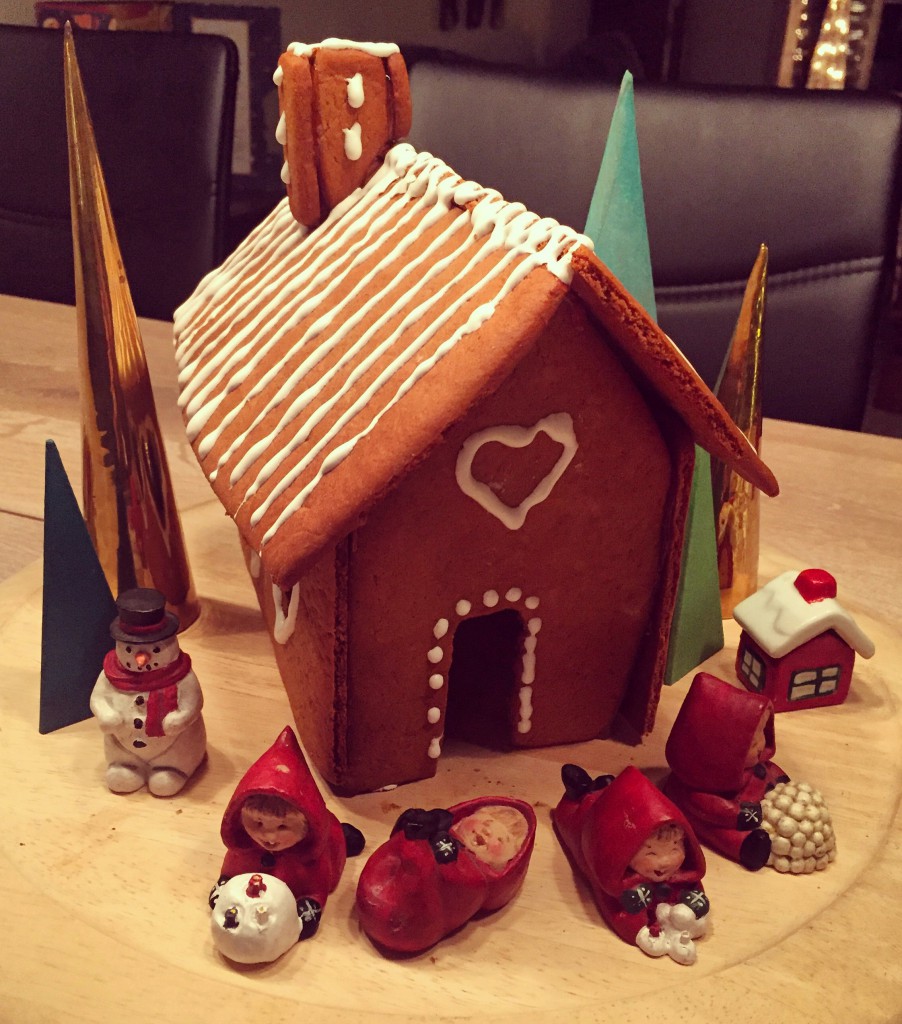 On to wrapping – which is probably where most of my efforts went this year:
I made just over 20 super simple fabric drawstring gift bags in various sizes from material scraps I already had around the house. And when I say super simple, I mean super simple. 3 straight seams per bag, or max 4.
I purchased some extra fabric from the thrift store, and I actually even up-cycled an unused roman shade I had and turned that into gift bags as well.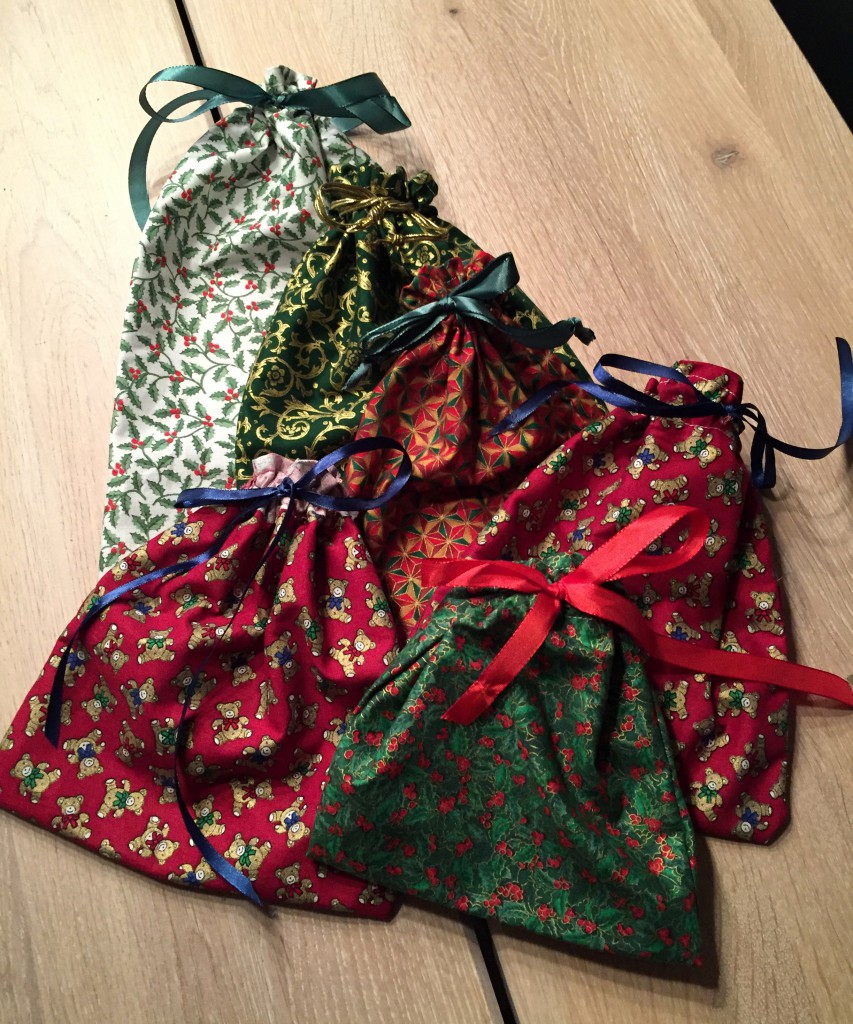 I used white pillow cases and big, red ribbons (that I already had) as gift bags for bigger items.
I didn't buy any new wrapping paper, but pulled out whatever I had left over from previous years, and set up a wrapping station for the rest of the family, but informed them about the bags, and encouraged them to see if they could use the bags, before they reached for the paper. About half of them did.
I did not buy any new gift tags this year, but used my trusty heart  punch from my scrapbooking supplies and punched out lots of hearts, and then punched a hole in each one so they could be attached to the ribbons easily. I also gathered all unused gift tags from previous years that were laying around in various Christmas boxes and drawers, and put them in one envelope in the wrapping station, for easy access, to be used up.
I still have lots of left over plastic ribbons from my previous life, so they were available in the wrapping station, but I also made sure there were plenty of silk and satin ribbons there too. After the gifts were opened, I carefully collected all the reusable ribbons for future use, thereby reducing the amount of plastic ribbons ending up in the trash.
The biggest and most unexpected bonus about using the bags was actually how much less time it took to wrap the gifts, compared to using paper. (If you don't count the time actually sewing the bags – but even that took much less time than I thought it would.)
Finally – food.
Planning is – as always  – key. When we went food shopping before Christmas, we didn't just throw anything into the cart that we thought we might eat at some point. We stuck to our menu plan. And on the menu plan, for the first time ever, we scheduled a left-overs meal day. That day was yesterday, and we still haven't eaten up all the left-overs, so we might have to schedule another one… We have extended family staying for just over two weeks this year, and although it is tempting to go shopping every day for new meals, or even eating out, we will be going through our freezer and using up whatever is there.
So, there you have it. My Zero Wastish Christmas report.
My new project is Marie Kondo'ing the entire house. I read about Marie Kondo's book 'The Life changing magic of tidying up – the Japanese art of uncluttering' on Maja Huse's blog – and basically thought  – nah – she's too extreme… But while cooped up in hospital, I downloaded the book to my ipad, and fell in love. And since I came home, I've been lovingly going through stuff and asking myself  'Does it Spark Joy?' If it does, I keep it, if not, I donate or recycle or throw it away. I have long known and enjoyed the joy and exhilaration of culling and getting rid of stuff. Marie Kondo takes it to a whole new level though. Mummy was right. 'A place for everything, and everything in it's place', really does make for peace of mind… However, it is indeed a work in progress. More to come  on that front. 🙂