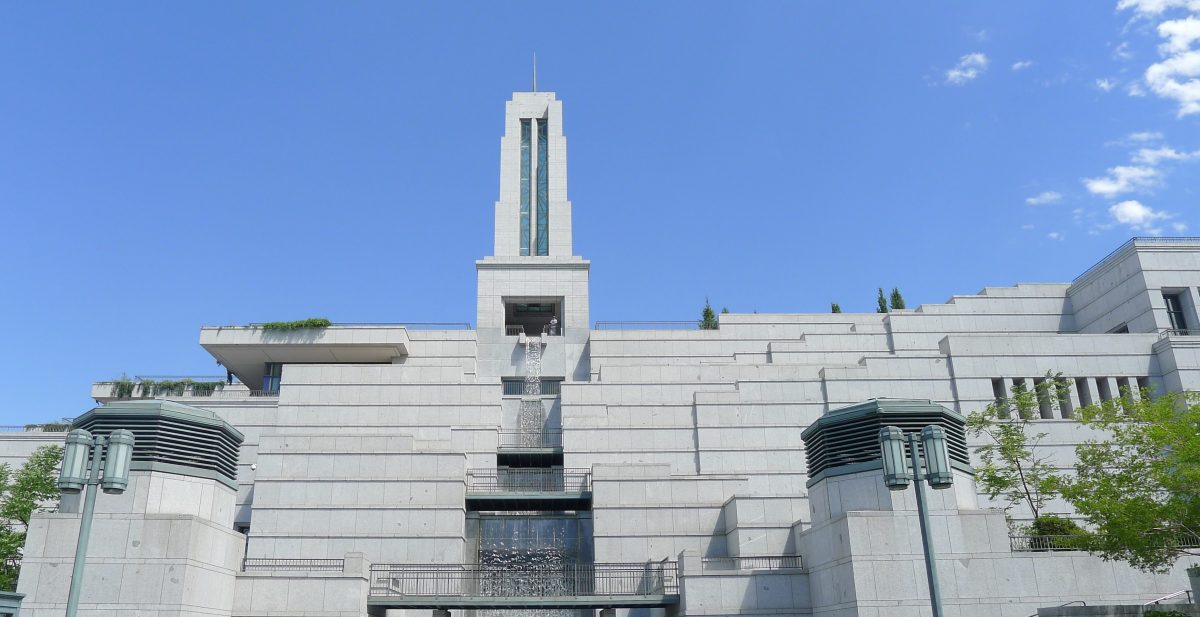 This past weekend was General Conference. Every six months, the first weekend in April and the first weekend in October, Latter Day Saints all around the world gather to watch and hear our leaders speak and teach. The Conference Center in Salt Lake City holds over 21'000 people, but the rest of us watch it either in our local church buildings, or at home, streamed to our TV's.
It is a spiritual feast, and something I look forward to each spring and fall. And the best part is that I can revisit the whole thing over and over, both watching , and listening, as it is all available online. 🙂
Another favorite part of conference weekend is the music. The Mormon Tabernacle Choir often provides the music for some of the sessions, along with other choirs assembled for the occasion. Last conference, in April, the performance of one of my favorite hymns, 'Come thou fount of every blessing' (link to video) was probably the highlight of the whole weekend. (Especially at 3:25…)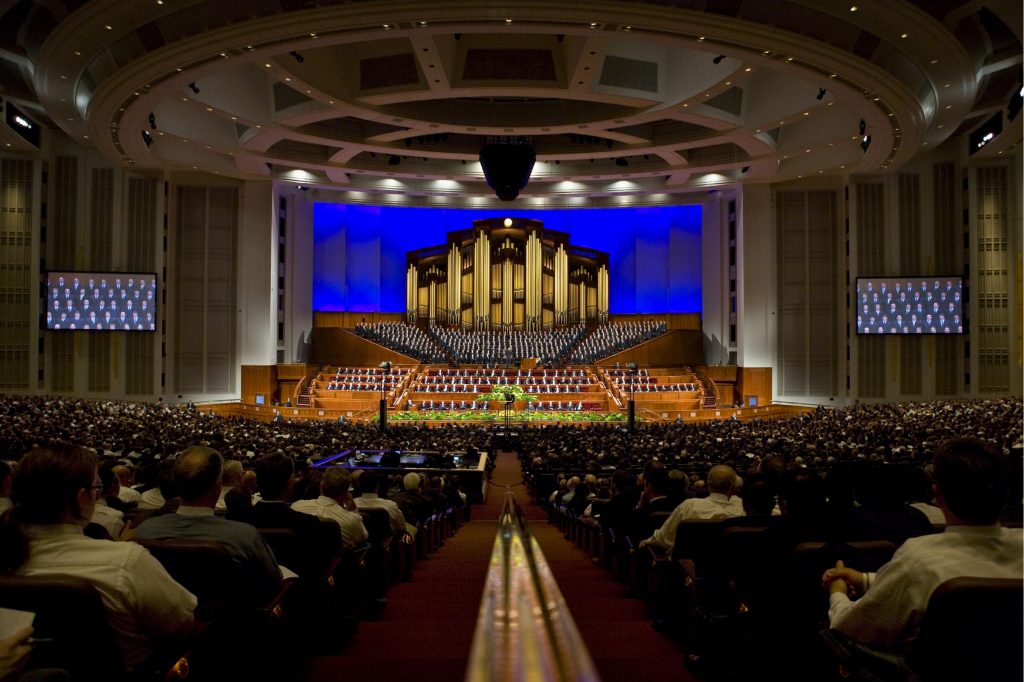 This time round though, it was undoubtedly the hymn 'Take time to be holy'  (link to old video) that topped my list.
It sounded strangely familiar, but it took me a while to figure out why. I looked up the lyrics, and suddenly realized it was the same melody as a very popular song from 2003, performed by Peter Jöback and Sissel Kyrkjebø;  'Gå inte förbi.' (link to video)
I looked up the lyrics, and discovered that the melody is actually an old Irish folk tune, and that there have been numerous versions and lyrics to it over the years.
The one the Tabernacle Choir sang this weekend was this one:
Take time to be Holy, speak oft with thy Lord.

Abide with Him always and feed on His word.

Make friends of God's children, help those who are weak,

Forgetting in nothing His blessing to seek.

Take time to be holy, the world rushes on.

Spend much time in secret with Jesus alone;

By looking to Jesus like Him thou shalt be;

Thy friends in thy conduct His likeness shall see.

Take time to be holy, let Him be thy guide

And run not before Him whatever betide.

In joy or in sorrow still follow thy Lord,

And looking to Jesus, still follow His word.

Take time to be holy, be calm in thy soul.

Each thought and each motive beneath His control;

Thus led by His Spirit to fountains of love,

Thou soon shall be fitted for service above.

Thou soon shall be fitted for service above.

Text:  William D. Longstaff

Music:  Traditional Irish Melody

Arranged By:  Annette W. Dickman

Album:  Submitted Music (2007-2011)
Another version from 1912 and written by Eleanor Hull is this one:
Be Thou my Vision, O Lord of my heart;
Naught be all else to me, save that Thou art.
Thou my best Thought, by day or by night,
Waking or sleeping, Thy presence my light.

Be Thou my Wisdom, and Thou my true Word;
I ever with Thee and Thou with me, Lord;
Thou my great Father, I Thy true son;
Thou in me dwelling, and I with Thee one.

Be Thou my battle Shield, Sword for the fight;
Be Thou my Dignity, Thou my Delight;
Thou my soul's Shelter, Thou my high Tower:
Raise Thou me heavenward, O Power of my power.

Riches I heed not, nor man's empty praise,
Thou mine Inheritance, now and always:
Thou and Thou only, first in my heart,
High King of Heaven, my Treasure Thou art.

High King of Heaven, my victory won,
May I reach Heaven's joys, O bright Heaven's Sun!
Heart of my own heart, whatever befall,
Still be my Vision, O Ruler of all.
 There are also a few Norwegian translations. The most recent one is this one:
IRSK HYMNE / VÆR DU VISJONEN
(Trad/Eyvind Skeie)

Vær du visjonen, å Herre, i meg.
Fyll du mitt hjerte med lyset fra deg.
Vær du min tanke, det beste jeg har
Bli i mitt sinn, la min drøm lyse klar.

Vær du min visdom, mitt sannhetens ord.
Vær du min vei og det hus der jeg bor.
Mektige Fader, ditt barn, det er jeg.
Bo i mitt hjerte, slik jeg bor i deg

Vær du min brynje, mitt skjold og mitt sverd.
Vær du min styrke i hele min ferd.
Vær du min tilflukt, min eneste prakt.
Løft meg mot himlen, du Makt i min makt.

Rikdom og ære, hva gjelder vel det?
Du er min arv. Bare deg vil jeg se.
Himlenes Herre, min skatt er hos deg.
Vær du det første og siste for meg.

Sol fra det høye, som aldri går ned,
møt meg til sist med din glede og fred.
Kongenes konge, da sier jeg deg:
Vær du fremdeles visjonen i meg.
I'm excited to have found a Norwegian version, and look forward to adding it to my list of favorites.